Fiddle and Guitar
Dana Lyn & Kyle Sanna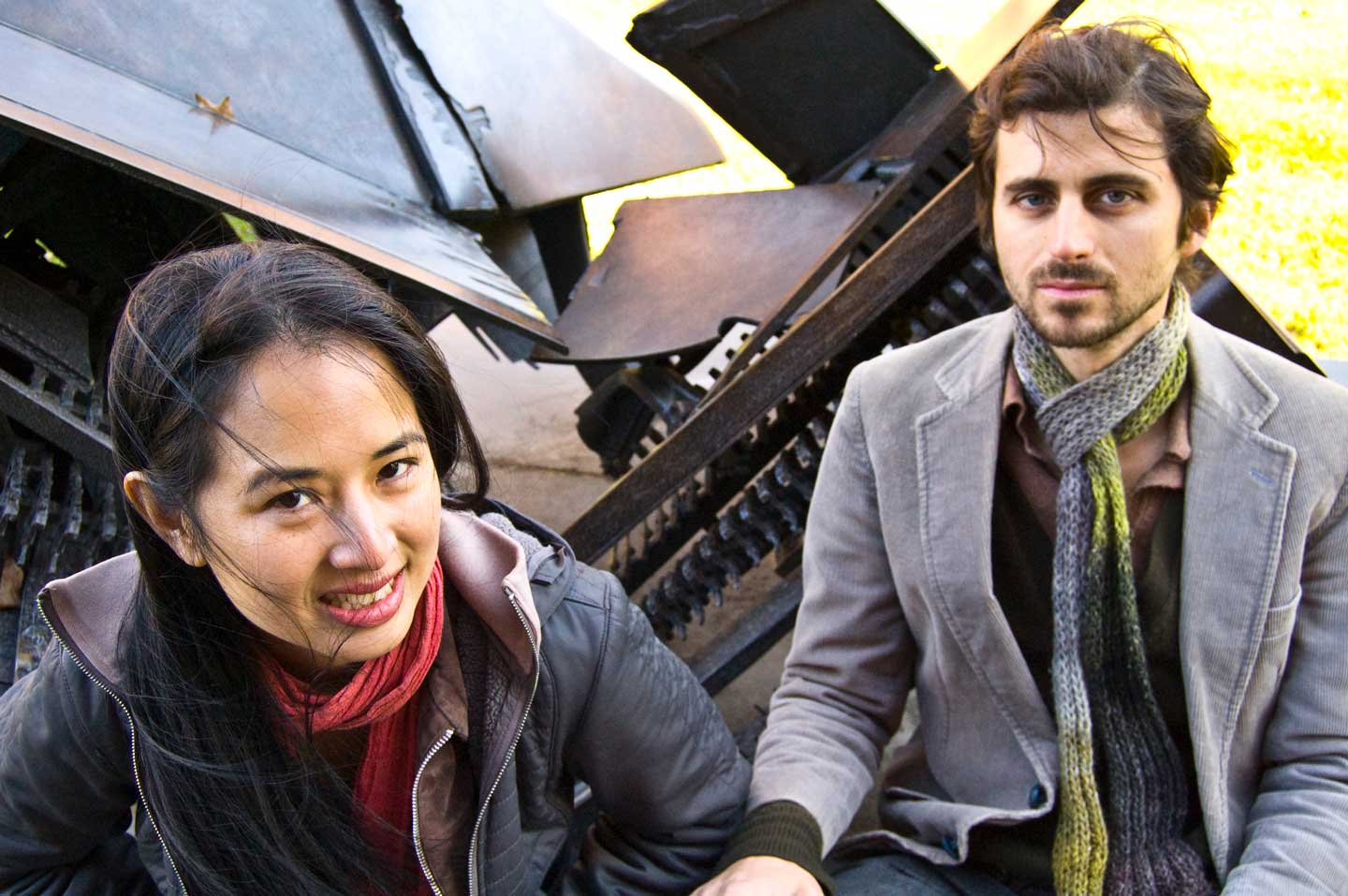 Biography
Hailed as "ground-breaking" by noted folklorist and NEA Award-recipient Mick Moloney and "bursting with creativity" by renowned fiddler Kevin Burke, Dana Lyn and Kyle Sanna connect the dots between their experience as composers and improvisers in New York City's rich musical community and their deep admiration for traditional Irish music. The fiddle/guitar duo has collaborated with some of the greatest living interpreters of Irish music, including Martin Hayes and Dennis Cahill, Cillian Vallely, Kevin Burke, and Mick McAuley.
Since 2015, Lyn and Sanna have been engaged in the exploration of environmental themes. Their projects "The Great Arc" and "The Coral Suite" celebrate biodiversity through Lyn's artwork while also highlighting pressing environmental issues.
Lyn and Sanna have brought their "Through the Looking Glass" approach to traditional music to clubs, festival stages and concert halls throughout the US and Canada. They have taught workshops at the Old Songs Festival, the Catskills Irish Arts Festival, the Fairbanks Summer Arts Festival, Wellesley College, West Virginia's Augusta Heritage Center, Traditional Arts in Upstate New York, and have been ensemble residents at the Avaloch Farm Music Institute in Boscawen, NH.
Their second album, "The Great Arc", is inspired by and concerned with extinct and endangered animal species. The Irish Echo hailed it as "a deep musical work full of lavish, evocative textures" and the Dublin-based Grammy-winning singer Susan McKeown called it "sublime".
Picking up where "The Great Arc" left off, Lyn and Sanna continue their investigation of environmental fragility with "The Coral Suite": an evocative sequence of Irish tunes that mirrors the life cycles and natural processes that occur within coral reef ecosystems. With the rich vocabulary of Irish melody, and with light boxes and animated projections featuring Dana Lyn's artwork, Lyn and Sanna create an audiovisual poem for the reef, paying tribute to its miraculous biodiversity while calling attention to the urgent need for its protection.
Dana Lyn & Kyle Sanna collaborated with choreographer Darrah Carr Byrne and her company Darrah Carr Dance to produce two concerts based on their environmentally-themed albums: "Dancing The Great Arc" and "Dancing The Coral Suite", which premiered at New York's Irish Arts Center for six sold-out performances.