Ready to host a performance series in augmented reality?
ImmerSphere artists offer spectacular EPEs ("Exclusive Performance Experiences") including live performance videos, personalized commentary for your specific audience, as well as a live virtual "Meet & Greet" post-broadcast. An unparalleled chance for your audience to spend intimate backstage time with the artist as well as leap intuitively into a new technology, ImmerSphere makes it easy and fun to expand your event offerings to include an AR series.
ImmerSphere EPEs run on everyday handheld devices, making it widely accessible to your audience and community, as most smartphones and tablets from the last 4+ years are AR-capable (including both Apple and Android devices). To further ensure accessibility – and in particular for your patrons who may be more comfortable at a traditional computer – for each EPE that you present in AR, we also offer a complimentary flat-video playlist version.
Performance Formats
ImmerSphere artists offer a world of EPE formats for you to explore! Here are some of the most popular formats:
Concert Broadcast
ImmerSphere artists offer a world of EPE formats for you to explore! Here are some of the most popular formats:
Sphere-Hopping
In the sphere-hopping format, the artists have curated programs that go with specific places, and invite you to travel with them through spheres that they've matched to their repertoire as part of the programming concept.
Small Plates
In the "small plates" format, much like a tapas dinner, the artists have designed EPEs that are unveiled in delightful short installments paced over a number of days.
Mix & Match
Curate your own concert experience! In this EPE format, the audience has a dashboard to choose which sphere and which artist/performance from a provided menu of options.
Scavenger Hunt
Place augmented reality experiences around your community as a Performance Walk, accessible to anyone by smartphone or tablet. The walk can tell its own story through the physical locations you choose to highlight.

Build a Series
Present a Concert Series in AR
Do you have a spectacular hall that you'd like people around the world to be able to experience through augmented reality? Do you have an adventurous audience interested to sphere-hop and teleport through places real and imagined? Do you want to launch a concert series with virtual worlds rather than a brick-and-mortar space? ImmerSphere makes all of these options possible.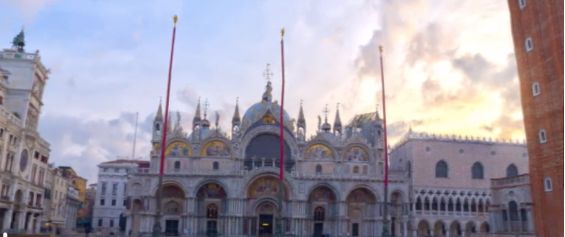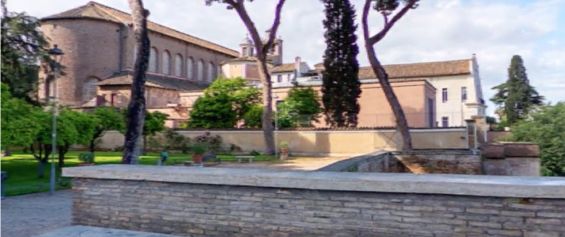 Choose Your Featured Artists
We have a highly-curated roster of nearly two dozen artists creating work for the ImmerSphere technology. Choose from their many EPEs by exploring the ARTIST ROSTER and trying out the demos. We also invite presenters to nominate their favorite artists to the ImmerSphere roster (see below).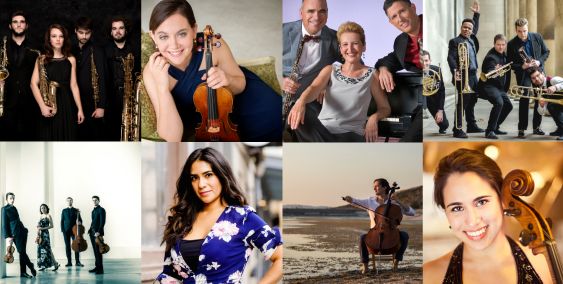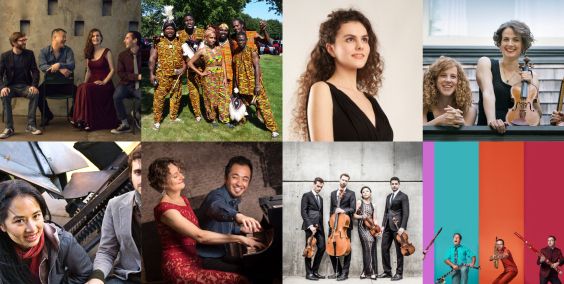 Stay Within Your Budget
The ImmerSphere platform provides a huge technology lift that we make affordable to presenters. Let us know your budget, and we can help you design a series to match. You can test the waters of this new technology by starting with simple marketing opportunities, try out an AR concert series of 4-6 events, or join one of our consortia commissioning performers, composers, and visual artists to create work for this new medium. We can also suggest a range of unique advertising opportunities that you can offer to local sponsors.
Nominate an Artist
Does your series have a beloved performer or ensemble who might be a perfect fit for the innovative ImmerSphere platform? Let us know! We'd like to provide you with the opportunity to empower artists and provide them with an additional creative and revenue generating path for their artistic portfolio. Once we approve artist nominations, we guide artists through a training process which certifies them to create high-quality materials for the ImmerSphere platform.